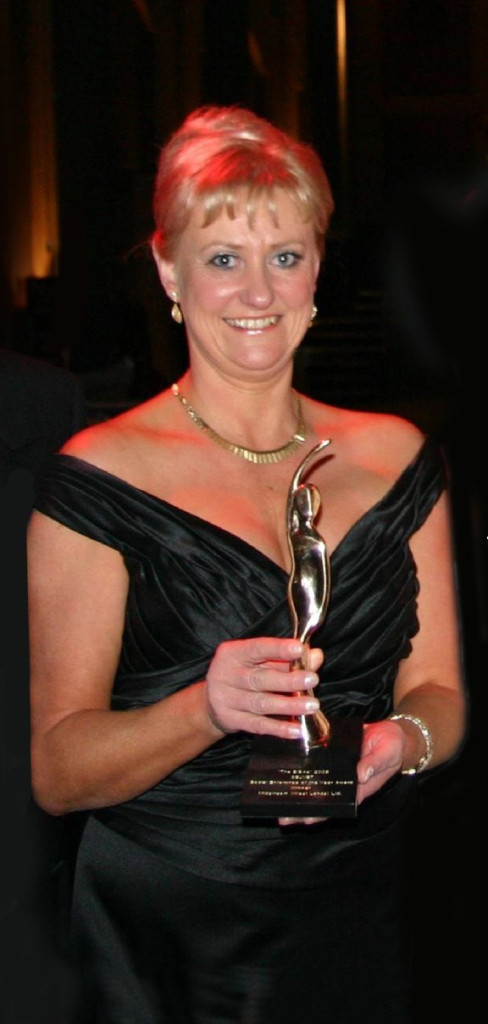 The winners of The BIBAs (Be Inspired Business Awards) 2006 were unveiled at a glittering, Oscar style ceremony held at The Empress Ballroom, The Winter Gardens, Blackpool on Friday March 3 2006 – with one of the prestigious awards going to a Skelmersdale based business.
Midstream (West Lancs) Ltd, picked up The SELNET Social Enterprise of the Year Award. Midstream, based in West Pimbo, provides vocational training and employment in a caring, supportive environment, meeting the needs of young people and adults with learning difficulties and other special needs. Primarily focused on horticulture, the company also provides training and employment in woodworking, recycling, business administration and retail through the on site garden centre.
Anita Cooke, Chief Executive of Midstream (West Lancs) Ltd. commented, "We are thoroughly delighted to win such a prestigious business award. Midstream work extremely hard to improve the quality of life of people who, through no fault of their own, stand in danger of exclusion from the world of work. Balancing charity and commerciality is a constant challenge for Midstream. Receiving this award is excellent recognition for the hard work, vision and passion shared by all involved. Many thanks to SELNET for sponsoring the Social Enterprise of the Year Award."
The BIBAs 2006 were organised by Business Link Lancashire with support from key sponsors, the Learning and Skills Council (LSC) in Lancashire and Blackpool Council.
This year's awards ceremony was attended by over 550 representatives from local businesses alongside key dignitaries from across the county. The ceremony saw top businesses from Lancashire competing for a prestigious, exclusively designed trophy for each of the eleven category winners.
Hosting the Awards Ceremony, Clive Memmott, Chief Executive of Business Link Lancashire said, "This year's competition has seen a record number of outstanding entries from businesses across Lancashire. Tonight we
celebrate the commitment and success of all our winners and nominees and I congratulate each and
every business on its achievements."